Disclosure: Some of the links in this post are affiliate links. That means that if you click on a link and purchase an item, we may receive an affiliate commission at no additional cost to you. As an Amazon Associate I earn from qualifying purchases.
Are you searching for the best rosin for the violin? Wondering what the best rosin for fiddle players are?
Whether you choose to call your instrument a violin or a fiddle, an essential piece of your toolkit should include some high-quality rosin. Applying rosin is essential for getting the best sounds out of your instrument and for ensuring that the instrument plays well.
Fortunately, we're here to guide you. Below we'll give you our full list of the best rosin options for fiddle and violin.
Best Rosin For Fiddle Players and Violinists – Quick View
Top Rosins For Fiddle and Violin – REVIEWED
Ready to see our list? Here it is.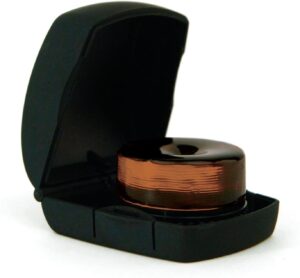 The first rosin on our list is the D'Addario Kaplan Premium Dark Rosin. This is a high-quality and premium rosin that is been created using the great Kaplan recipe. The rosin doesn't create too much dust and can stand up against heat pretty decently.
This rosin helps to improve tonality and will help give your fiddle or violin a pretty great sound. Beginner and intermediate players will find a lot to love in this rosin.
A really nice looking case comes with this rosin and using it you can easily get the job done with only one hand.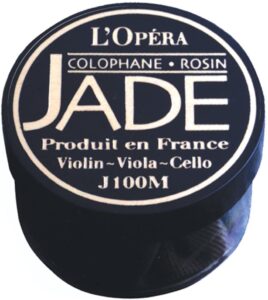 The next rosin on our list is the Jade L'Opera Rosin.
While this rosin is a bit pricier compared to some of the other options out there, it offers a premium level of quality. Compared to budget rosins, this rosin is sure to boast great longevity.
The rosin doesn't produce much dust and is also incredibly soft, meaning it isn't likely to scratch your bow or cause problems.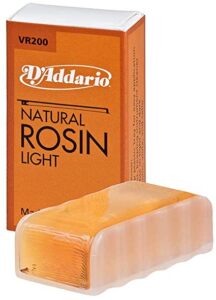 The D'Addario Natural Light Rosin is another great option for violinists and fiddlers.
For budget players and beginners, this D'Addario rosin offers what you need while still offering an impressive level of quality. This block of rosin is easy to handle and the side grip is a huge help for players.
Whether you use a horsehair bow or a synthetic bow, the natural ingredients in this rosin will serve it well.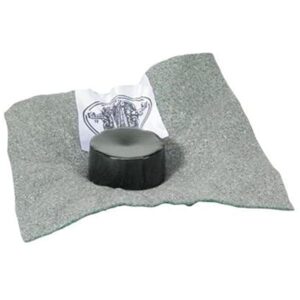 The Original Hill Dark Rosin is another great rosin option for the violin and the fiddle.
This is a high-quality dark rosin that is perfect for the fiddle or the violin. Both students and professionals alike love this rosin and the Hill brand gets a lot of respect by players.
The rosin is pure and natural and has been extracted from pines. This rosin is both lightweight and soft and comes with a padded velveteen shell. It simply feels and looks like a premium product.
The padded velveteen shell that is included with this rosin helps to protect and ensure that it lasts for a long time to come. The rosin can help allow your bow to produce some wonderful sounds and tones.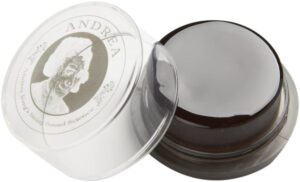 The final product on our list of the best rosin for fiddle is the Andrea Violin Solo Rosin.
This rosin by Andrea is a high-quality option that is perfect for soloists. The rosin is precise, soft, smooth, and strong. The rosin helps to boost the sound projection of the fiddle but also offers excellent preciseness as well.
This is more expensive than many of the rosins on this list, so it may be more ideal for professionals and advanced players. For regular performers, you can't do much better than this rosin product.
Final Thoughts
If you're looking for the best rosin for fiddle or for the violin, you need not look far in your search. Each of the above products will serve you well and will help ensure you continue getting great sounds out of your instrument, whether you're a beginner or a pro.
Looking for more help on your violin journey? Check out this post to find a violin instruction manual that is right for you.