Disclosure: Some of the links in this post are affiliate links. That means that if you click on a link and purchase an item, we may receive an affiliate commission at no additional cost to you. As an Amazon Associate I earn from qualifying purchases.
Trying to find the very best violin books for beginners?
Thinking about learning how to play the violin?
Learning a new instrument can be a very rewarding experience, but the early stages can be some of the most difficult. Luckily, if you're thinking about learning how to play the violin there are many ways to go about doing it.
While learning the violin from the ground up is anything but easy, with the right practice level of dedication, you can eventually become a master.
While taking private lessons can be incredibly beneficial when learning, using a lesson book can also be incredibly helpful. Whether you're hoping to teach yourself at home or you have an instructor, a great violin lesson book is invaluable.
Luckily, you've come to the right place if you're looking for a great book to use when learning the instrument. Below you'll find the 5 best violin books for beginners.
Top Beginner Violin Lesson Books – Quick View
Best Violin Books For Beginners – REVIEWED
Can't wait to get started learning the violin? Here are a few books that you may want to consider.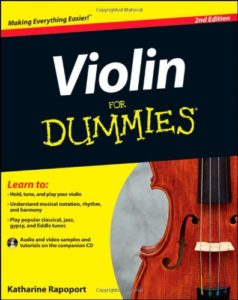 The "For Dummies" series is always a good way for beginners to learn about a variety of topics, and Violin For Dummies is no exception.
Some of the areas covered in this book include how to properly position the violin and how to hold the bow. It also includes information on caring for your instrument and learning about different parts of the violin. It will also cover just about everything you need to know about playing the instrument and using these skills in a variety of genres.
The more old school and technical approach and lack of immediate hands-on training may scare some players away. However, this remains one of the best books for beginners to start with.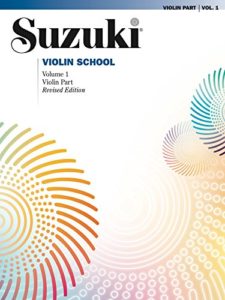 The Suzuki Violin School Book is perhaps one of the most famous in the violin section. It has been used by generations of kids since the mid-Twentieth Century. The book features a very easy-to-learn system along with many pieces to practice, each of which has been carefully chosen by the author.
For anyone planning on teaching themselves the violin at home, this may not be the top choice, however. The Suzuki playing method and this book typically work best when there's a skilled teacher nearby. The lack of musical theory or discussion of how to read notes can be a detriment to those who can't have someone help them as they go.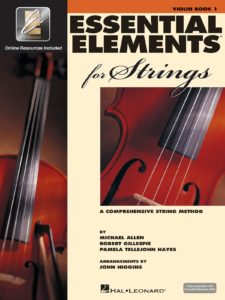 Essential Elements for Strings is another great book for beginners to the violin.
This book is not only a great one for beginners but it also provides a number of online resources to use while reading through it. It's also a good book for learning how to become familiar with reading sheet music.
One drawback to this one, however, is that it seems mostly geared toward kids who are already in a class with a teacher. It might be harder for someone older to learn as much without outside help, much like the Suzuki book mentioned above.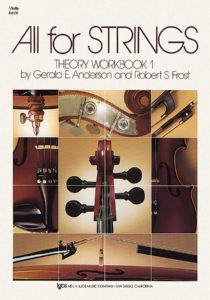 The All For Strings Violin Theory Book is another great option for anyone interested in learning the instrument.
This book is particularly great for those who are really trying to learn the fundamentals of music theory as they begin to gain new violin skills. There are even flashcards included that can help beginners remember key points.
The only drawback of this book is that it is pretty basic and not very long. However, once you're done with the first book there are more in this series that can be helpful as well.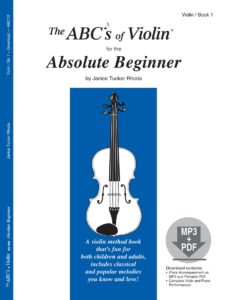 The final violin book on our list is The ABC's of Violin for the Absolute Beginner.
This is an excellent choice for beginners to start their violin journey out with. It also includes some nice resources to make learning the instrument even more easy to handle. In addition to many of the basic elements found in the other books, this one also has a glossary, practice charts, and other exercises for players to use.
While it maybe isn't quite as comprehensive as some of the books on this list, it's still a great choice, especially if used as a supplement to the others.
Final Thoughts
After using one or more of the books listed above, any beginner should be quite satisfied with their newly acquired knowledge. These truly are the best violin books for beginners and having one in your possession is sure to make your violin journey much easier to handle in the end.
Looking for a great violin to get started with? Check out this post to discover the top violins for students to start out with.