Disclosure: Some of the links in this post are affiliate links. That means that if you click on a link and purchase an item, we may receive an affiliate commission at no additional cost to you. As an Amazon Associate I earn from qualifying purchases.
Searching for the best mandolin books for beginners? Want to start learning the mandolin on your own?
The mandolin is a unique instrument and is one of the cornerstones of the bluegrass genre. Whether you're a complete beginner to music or you have experience with another instrument already, it's more than possible to teach yourself to play with the help of a lesson book.
Fortunately, we're here to help. In this article, we'll list the 7 best mandolin books for beginners.
Best Mandolin Books For Beginners – Quick View
Can You Teach Yourself to Play the Mandolin?
If you're wondering whether you can teach yourself to play mandolin, the answer is definitely "Yes"!
As with other musical instruments, you don't need much to start learning. It's not necessary to take private lessons to learn the mandolin, but you can easily teach yourself at home as long as you have the desire to learn.
At the bare minimum, learning an instrument such as the mandolin will require you to pick up the instrument and start making sounds with it. Do that enough and you're sure to get a handle on it sooner or later!
With that being said, there are ways that you can speed up your progress and ensure that you're working "smart rather than hard". Using the right resources, videos, and lesson books can be helpful when learning the mandolin and will accelerate your progress.
While taking private lessons from a skilled mandolin player can help you learn the instrument more quickly, they aren't right for everyone. Some people learn best when teaching themselves instead.
Whether taking lessons from an instructor or teaching yourself, however, the most important thing you need is a desire to learn and practice regularly.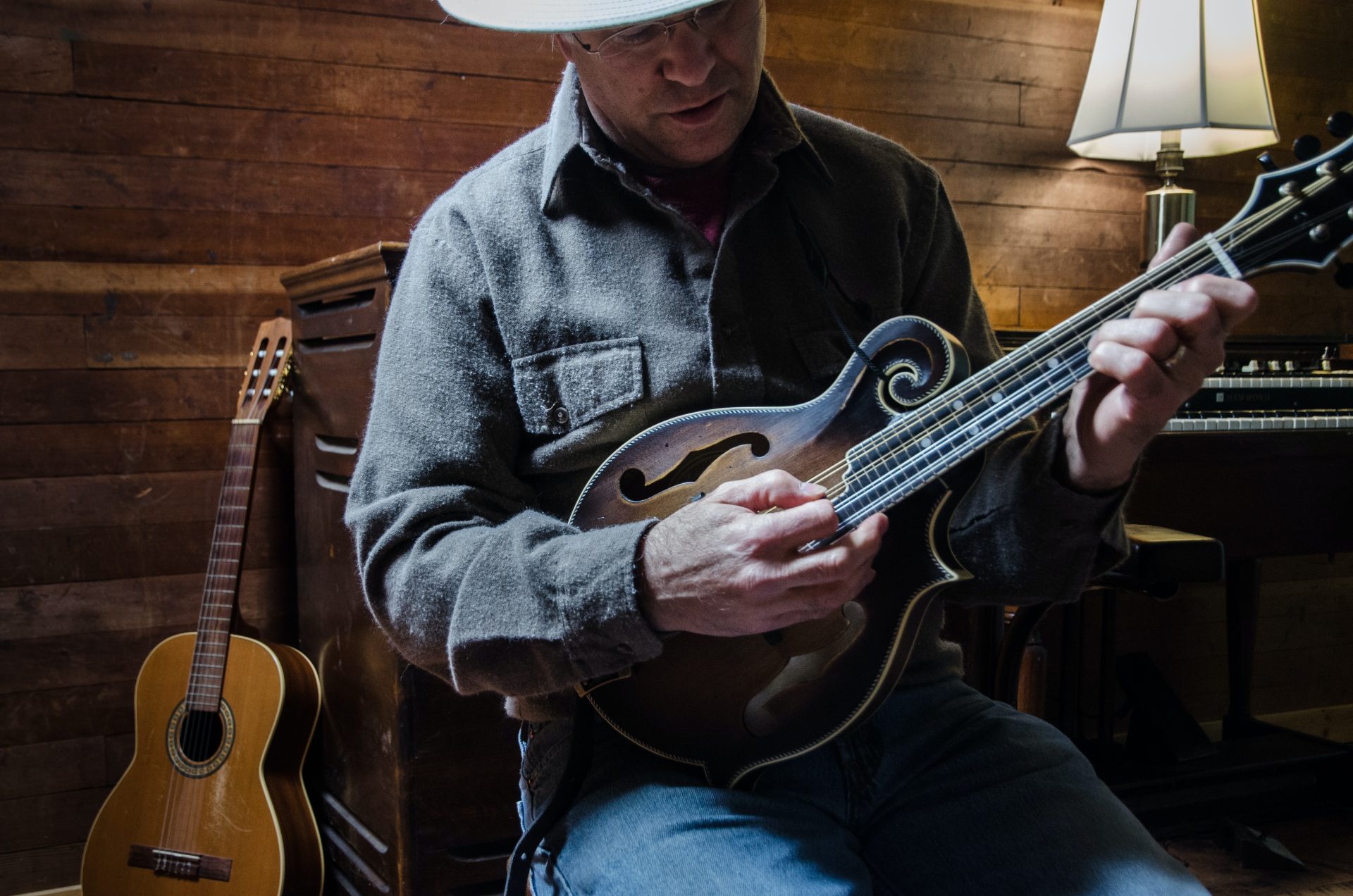 Best Methods for Learning the Mandolin
There's more than one way to learn the mandolin, so you'll want to compare your options and decide which is right for you. Here are some of the main methods and learning materials you should consider using when learning the instrument:
Private Lessons: With in-person or online private lessons, you'll have an instructor by your side who can walk you through skills and techniques step-by-step. This can be helpful since you'll always know exactly what you should be working on.
Lesson Books: Beginner mandolin lesson books can be very useful and will teach you important mandolin skills and techniques one step at a time. As you progress, you can upgrade to one of the many intermediate or advanced mandolin music books that are available.
Online Resources: Websites such as Mandozine and MandoLessons offer plenty of free online mandolin resources that can give you guidance as long as you have an internet connection.
Instructional Videos: Whether by buying a DVD course, watching YouTube videos, or taking an online video course, instructional videos can be useful for learning the mandolin. You'll be able to see visually what the instructor is doing with their hands as you learn new techniques.
Remember that to get a full understanding of the mandolin, it's a great idea to use a variety of different methods simultaneously. You don't have to stick to one!
When taking private lessons, many instructors will use a lesson book to guide you and teach you the mandolin. Whether or not you take private lessons, consider teaching yourself skills or techniques with books or videos while also using online guides and articles as well.
Top Mandolin Lesson Books – REVIEWED
Are you itching to get started with the mandolin? Here are our favorite mandolin lesson books.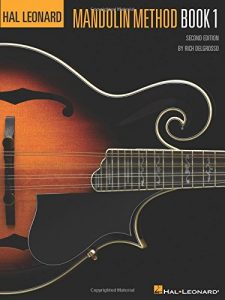 The first mandolin book on our list is Hal Leonard's Mandolin Method Book. This is a simple guide for new mandolin players and has an easy-to-understand layout. The book features all of the basics of learning the instrument and is easy to comprehend.
Topics covered include playing chords and strumming, learning notes and licks, and understanding how to read tablature and musical notation. Numerous songs are featured in the book and beginners will learn many different styles as they go through the materials. It also features practice sessions that you can use to test your skills.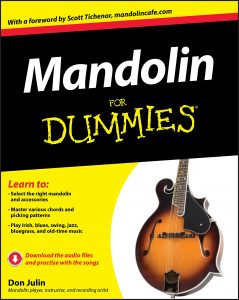 Mandolin for Dummies is another great book for beginners. This book takes mandolin beginners through the basics of playing the instrument in a step-by-step way.
Players of all genres can use this book to begin and further their mandolin journey. The book features information for playing different genres successfully including Celtic music, bluegrass, and more.
One of the great things about this book is that it includes clear illustrations and pictures that make understanding the lessons a breeze. Practice sessions and audio files are also included for players to put what they've learned into action.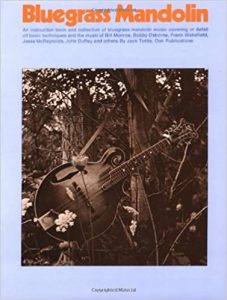 Bluegrass Mandolin is another great book for people who want to learn the mandolin. This mandolin is specifically for bluegrass lovers and covers all of the basics of the unique genre in detail. The book covers the basics as well as more advanced fingering techniques.
Plenty of classic bluegrass songs are covered in the book including favorite traditional songs such as Arkansas Traveler, Banks of the Ohio, Cripple Creek, and Will the Circle Be Unbroken. Arrangements in the book increase in difficulty and complexity over the course of the book.
The instruction is great for those interested in bluegrass, though it may not be perfect for a complete beginner. This book is particularly great for mandolin players who already have some experience in music or an alternate instrument.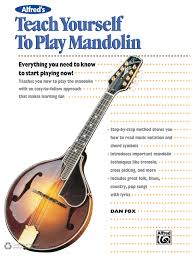 The next book on our list is Alfred's Teach Yourself to Play Mandolin. This book is easy to understand and is a good choice for adults or for young children.
The lessons in the book are easy to understand and follow, for people of all ages. This is a great book if you want to learn the mandolin all on your own from the ground up.
The lessons book covers tuning, picking techniques, and music notation. The book covers multiple genres including folk, country, blues, and pop styles.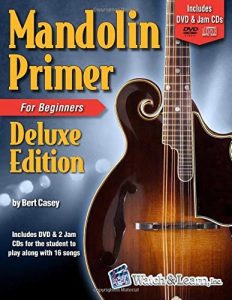 This useful mandolin lesson book for beginners is part of a series of instrument lesson books by accomplished musician Bert Casey. The Mandolin Primer Book for Beginners is one of the best books for absolute beginners and will help you build your skills from the ground up, one step at a time.
The step-by-step lessons cover all of the fundamentals of playing the mandolin including playing scales, chords, and songs. In this book, you'll also learn easy arrangements for 12 different bluegrass standards.
This deluxe edition doesn't just include an instructional mandolin book but also includes 2 CDs to jam along with and a DVD as well, so you'll get a lot of value out of this beginner's package.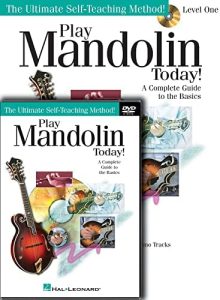 The Play Mandolin Today! Beginner's Pack also includes a variety of instructional materials in one helpful package. This package includes a well-written mandolin guide for beginners as well as an accompanying CD and DVD.
This basic mandolin instruction method includes playing tips and techniques and focuses on standard notation. However, there is tablature in part of the book as well.
When using this book, you'll be guided on how to play songs, chords, and melodies. The book takes you through playing the mandolin step-by-step while the CD includes a total of 84 demo tracks to follow along with. The DVD features on-screen mandolin tabs so you can play along with the examples that are shown.
While this is a good mandolin method book for beginners, it might be best used with one of the others on this list. Because it relies mostly on standard notation in the first 2/3rds of the book, it's a great book for learning standard notation. However, it can be harder for beginners compared to books that include mandolin tabs from the very beginning.
This book also doesn't hold your hand as much as some of the other lesson books and instead relies on exercises to a large extent, rather than on explaining concepts in depth.
Despite this book's drawbacks, however, it's a good mandolin lesson book to consider. It could be especially useful for someone who already knows standard notation, someone who would like to learn, or someone who has already been reading through another mandolin lesson book as well.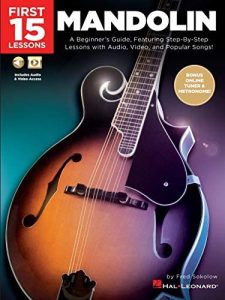 In this useful self-teaching mandolin guide, accomplished multi-instrumentalist Fred Sokolow teaches the fundamentals of the instrument in a clear and easy-to-understand way.
The First 15 Lessons book covers everything you need to know about the mandolin including reading music, tuning the mandolin, basic music theory, playing chords and scales, chopping, playing arpeggios, double stops, and much more. When you buy the book, you'll also be granted access to audio and video lesson content as well.
One of the great things about this mandolin book is that it's not as bluegrass-focused as some of the other lesson books that are available. If your music tastes are a bit more eclectic and you'd like to start learning rock songs and other popular tunes from the very beginning, instead of just bluegrass standards, then this is a great book to buy.
In addition to bluegrass favorites such as Rocky Top and Wayfaring Stranger, this book also tells you how to strum and pick along with songs such as Hallelujah, Hey Jude, and Knockin' on Heaven's Door as well.
Be sure to consider this book if you're interested in learning the mandolin, particularly if you're not focused on bluegrass mandolin only.
Choosing the Best Mandolin Instruction Book as a Beginner
If you want to start playing the mandolin and learning the instrument on your own, a great lesson book will be an invaluable asset to have along for the ride. Be sure that you consider buying one of the lesson books above if you want to have the easiest time learning the instrument.
Searching for a great beginner mandolin to use? Check out our list of great beginner mandolins now.