Disclosure: Some of the links in this post are affiliate links. That means that if you click on a link and purchase an item, we may receive an affiliate commission at no additional cost to you. As an Amazon Associate I earn from qualifying purchases.
Trying to find the best headphones for DJing?
Do you need to have the best DJ headphones?
An essential tool of any DJ, whether a beginner or a professional, is a set of high-quality headphones. There is a huge range of options out there when it comes to headphones, but if you're a DJ you don't want to skimp too much and end up with a pair that doesn't feel or sound good.
Luckily, we're here for you. Here's our list of the best headphones for DJing.
Best Headphones For DJing – Quick View
Best DJ Headphones – REVIEWED
Ready to find the right DJ headphones for you? Here's our full list.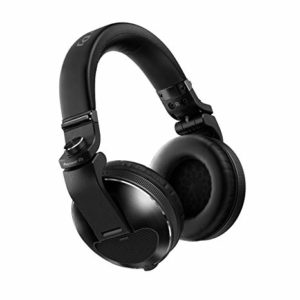 The first pair of headphones on our list is the Pioneer DJ HDJ-X10 Headphones.
These headphones are a great option if you need superior noise isolation along with some pretty impressive comfort. The headphones have some ear pads that provide plenty of cushioning.
These DJ headphones have a great bass sound and plenty of clarity and tightness in the highs.
The only negative to these headphones is they are a bit hefty. However, for the features that you get many people won't mind.
Overall, this is a great pair of headphones that will serve any DJ well.

The next pair of headphones on our list for DJs is the Sennheiser HD 25 Headphones. The Sennheiser HD 2-1 II headphones are very lightweight and great for using as a DJ.
These are some classic headphones that have been used for years for various uses. The original version of these headphones hit the market in 1988.
The split headband on these headphones is great for adding some extra comfort and can be adjusted as you see fit. The sound of these headphones is also very desirable and provides tight bass response and excellent clarity.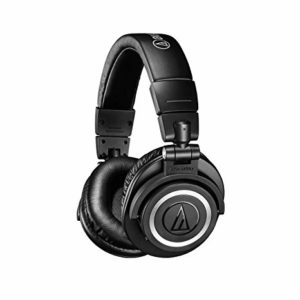 The next pair of headphones on our list come from Audio Technica.
The Audio Technica ATH-M50xBT Headphones aren't only for DJ use, they are a great option for the budding DJs and professionals out there. The headphones are perfect for clearly listening to the sound of the music.
The low-end sound of these headphones is very tight and the stereo of these headphones is second to none. These Audio Technica headphones offer great connectivity due to the built-in Bluetooth functionality.
The one area where these headphones are a bit lacking is in the realm of noise isolation. Others on this list may be a bit better if you're looking for great noise isolation.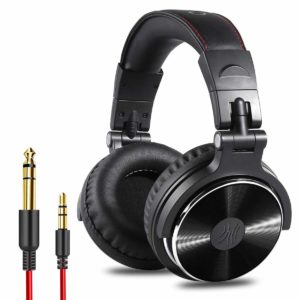 The next pair of headphones on our list is the OneOdio Adapter-Free Closed Back Over-Ear DJ Stereo Monitor Headphones. This is a great pair of budget headphones for the aspiring DJ.
This pair of headphones has a great, long cord that is 9.8 feet in length. Both a 6.3mm plug and 3.5mm plug come with this pair of headphones.
You can't find headphones that are much more comfortable than this pair and the padded ear cushions will not leave you wanting more. The earcups of these headphones can easily be swiveled 90 degrees, making them great for single-side monitoring.
Noise isolation is also pretty impressive with these headphones. The headband of these headphones also provides a lot of extra comfort and can be adjusted for the perfect fit.
Final Thoughts
If you want to be the best DJ out there, it's important that you take this list seriously. By purchasing the best headphones for DJing you'll be able to look, feel, and sound your best and will ensure that you're improving your skills night after night.
Looking for the best headphones for the studio instead? Check out our list of the best budget studio headphones now.