Disclosure: Some of the links in this post are affiliate links. That means that if you click on a link and purchase an item, we may receive an affiliate commission at no additional cost to you. As an Amazon Associate I earn from qualifying purchases.
Playing guitar is an excellent hobby that can be a lot of fun. But you may not be getting everything out of the instrument that you can if you don't have the right acoustic guitar accessories.
If you're a beginner guitar player or even if you've been playing for a while, you may not have some of the best accessories for acoustic guitar. Aside from a guitar pick and guitar strings, there are a few other things you'll want to get.
Below, we'll take a look at the very best acoustic guitar accessories that you must get to expand your playing.
1. Guitar Capo: One of the Most Important Acoustic Guitar Accessories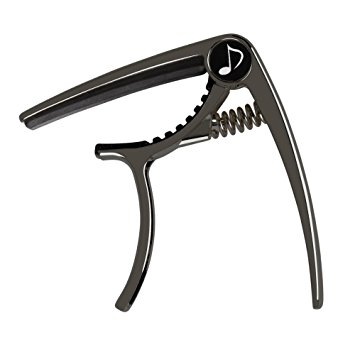 Especially if you're a singer, a guitar capo is a must-have accessory and offers several benefits. A capo helps you easily change the key that a song is in without having to play it any differently. You simply place the capo up a few frets and then you can play in a totally different key.
While this is great for singing, it can also be great if you're purely a guitar player. Playing a G shape or a D shape on a totally different fret can give you all kinds of new sounds and tones and can really unleash your playing more than you may think.
The Donner DC-2 Guitar Capo and the Kyser KG6B are easy to use and make great choices for both beginners and advanced players. Or if you want to see a few more options you can check out our list of the best capos for guitar players now.
Donner DC-2 Guitar Capo

Kyser KG6B

2. Clip-On Guitar Tuner
A guitar tuner is also something you need for your acoustic guitar. Nothing is worse than a guitar that's out of tune. An out-of-tune guitar can make even the best guitar players powerless.
While there are other types of guitar tuners, one of the most convenient kinds you can get is a clip-on guitar tuner. A clip-on guitar tuner will be clipped onto the headstock of your guitar, for you to easily reach and turn on at any time.
The clip-on tuner will sense the vibrations of your guitar and easily show you what needs changing. This is also great for jamming since you will be able to tune your guitar even in a noisy room.
The Snark Clip-On Chromatic Guitar Tuner is the tried and true choice.
Snark Clip-On Chromatic Guitar Tuner

3. Guitar Strap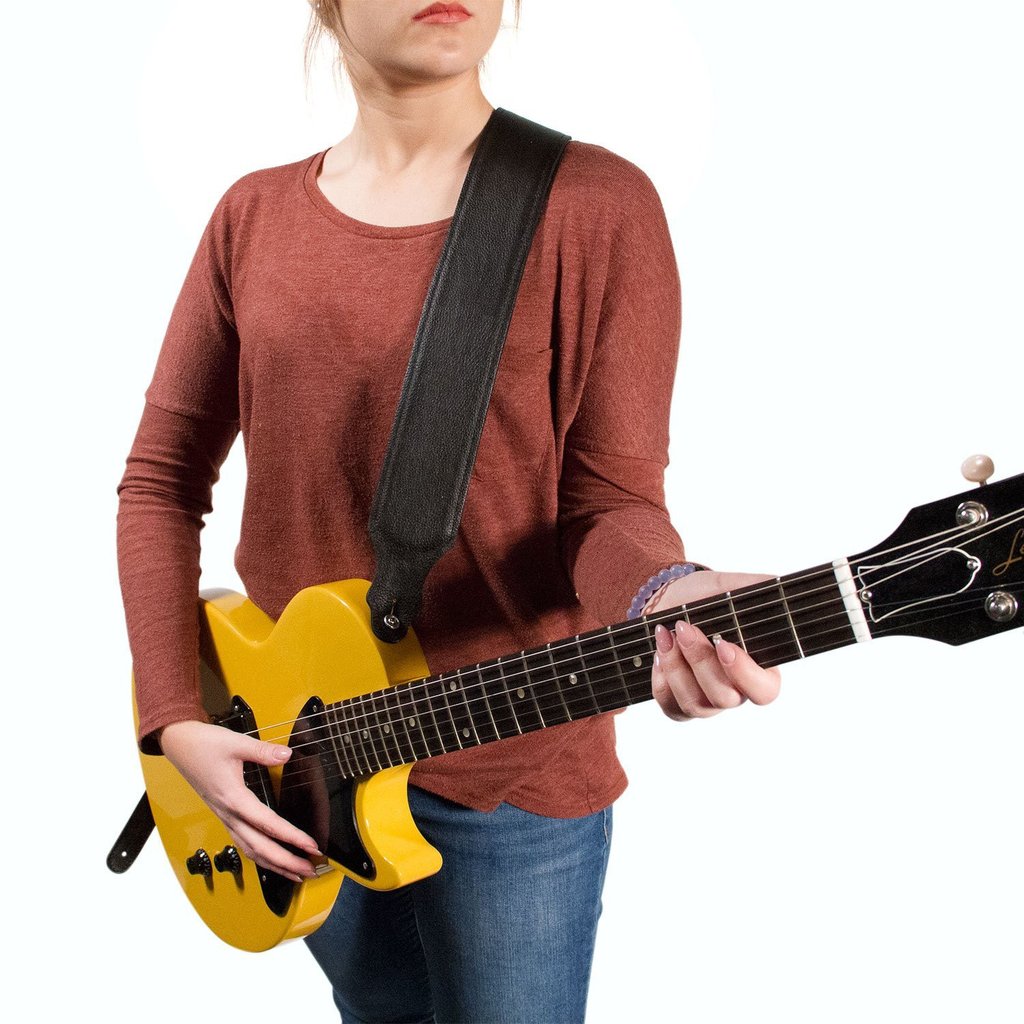 A guitar strap is another one of the best acoustic guitar accessories that you should seriously consider getting. A guitar strap will allow you to stand up while playing. This can be great for performing live but can also be great if you're simply jamming out with your friends.
It makes your guitar extra portable and a snug fit will help you to jump around a little. If you're playing live, standing up and playing can be a great way to add to your stage presence and will give you the opportunity to move around more freely.
If you're looking for an excellent guitar strap you can't go wrong with the So There Padded Leather Guitar Strap. Additionally, you may also want to check out our full list of the best guitar straps.
So There Padded Leather Guitar Strap

4. Guitar Stand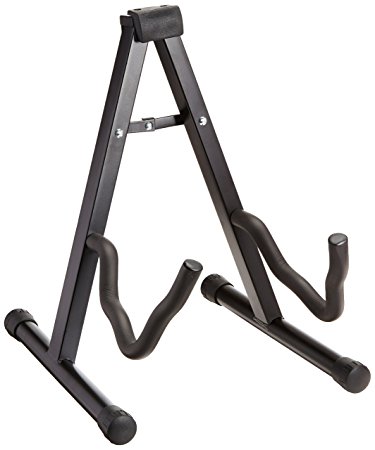 A guitar stand is another accessory that is very convenient and can really help you out as a guitarist. Using a guitar stand you will have easy access to your guitar at all times, and won't have to be bothered to open and close your case whenever you want to play.
Using a guitar stand also has the added bonus of allowing you to show off your guitar as a decoration, letting all who enter your domain see what you're about. Just remember to get it off of the stand and play it every now and then though!
If you're looking for an excellent guitar stand, the Top Stage Pro Universal Guitar Stand is a perfect choice.
Top Stage Pro Universal Guitar Stand

Final Thoughts
So there you have it!
These acoustic guitar accessories are great choices for expanding on your playing and helping to add to your creativity. They can also add a lot of convenience to your playing.
Looking for more of our best guitar gear and instrument picks? Music to My Wallet is here for you, so click here to find out more about us.