Disclosure: Some of the links in this post are affiliate links. That means that if you click on a link and purchase an item, we may receive an affiliate commission at no additional cost to you. As an Amazon Associate I earn from qualifying purchases.
Are you searching for the best music theory books?
Trying to bring your musicianship to the next level?
If you're serious about improving your skills as a musician, it's a good idea to start with learning the principles of music theory. Music theory can seem like an intimidating field to enter, but with the following guide on some top books on learning music theory, you can't go wrong. These include useful information regarding learning music theory, composition, and even get in-depth with specific genres and instruments.
Below we'll give you our list of the very best music theory books that will help you learn the essentials.
Best Music Theory Books – Quick View
Tips For Choosing a Music Theory Book
This guide will serve as a basic overview of books you should consider reading prior to entering the world of music. Now, music theory isn't completely necessary to be a great musician, but it can go a long way in helping you enjoy your experience.
Whether you're learning to play the guitar or learning the piano, music theory is a crucial step that allows you to achieve a true understanding of whatever instrument you're trying to learn.
Training your ears is an important step in the process that you don't want to forget. If you are someone that has never received formal ear training, it's recommended to start with a book that has an audio accompaniment.
Alfred's Essentials of Music Theory, for example, is a fantastic starter if you're coming with zero base knowledge. Some musicians are self-taught, but they still need to understand written musical composition and how to listen for certain applied concepts.
Top Books on Music Theory – REVIEWS
So what are the best books on music theory? Here are our top recommendations.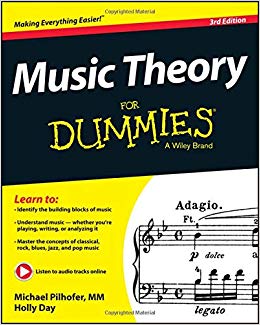 The first book on our list of music theory books is the full guide from the "Dummies" line of books.
As a prospective student of music, this book will you do wonders. Music Theory for Dummies provides you with all the necessary information you need to know when it comes to music theory. This book helps you with reading, writing, and understanding music composition.
After reading, you'll surely be able to create original harmonies, chords, and even melodies! It will take you step-by-step all through the process of creating music in an easy-to-read format.
This book was written by Michael Pilhofer and Holly Day. They are both music instructors based in Minneapolis, Minnesota.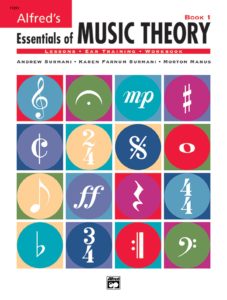 Alfred's Essentials of Music Theory is another great option for anyone looking for a full understanding of music theory.
One of the best things about this book is that it comes with an audio accompaniment that aims at being a fully comprehensive music course. This course hopes to teach you the main principles of music theory and it's a good one to pick up if you're either a student attending school for music or someone trying to pursue their dreams of musical stardom.
The audio CDs are there to guide you and train your listening skills. They'll help you improve your ability to differentiate between notes, chords, and musical improvisation.
Both the audio CDs and the textbook include a section where there are self-assessments. These self-assessments are very useful in checking your knowledge of music theory.
Overall, this is a great choice if you're ready to learn the ins and outs of music theory.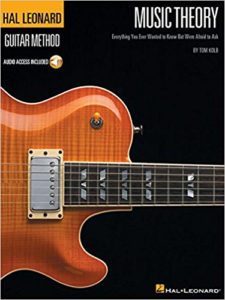 Guitars are very popular, right? Well, if you're looking to learn music theory specifically for guitars, then Music Theory For Guitarists is your book. It also comes with an audio CD to teach musicians of any level.
They provide excellent guitar examples that detail music theory concepts so you can understand how to apply them throughout your learning experience. These examples include teaching you about chords, modes, scales, and in-depth ear training.
This book was written by Tom Kolb, an experienced guitarist that aims to simplify guitar music theory's most difficult concepts. There are plenty of benefits to learning music theory as a guitarist, so this is a book that's well worth adding to your collection.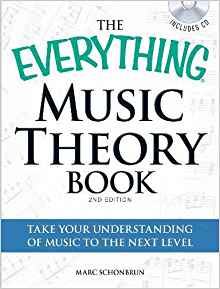 The Everything Music Theory Book is another option to consider if you're thinking about purchasing a comprehensive music theory book. This one is well worth a look.
Similar to the Complete Idiot's Guide and Music Theory for Dummies, The Everything Music Theory Book aims to teach you the most abstract and difficult concepts in music theory.
Of the three, it is probably the least user-friendly. However, it is still a solid option when considering books to learn music theory from. Its overview of chords, harmonies, and scales is comprehensive and guaranteed to teach you the essentials.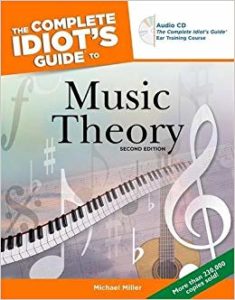 Similar to Music Theory for Dummies, the book simplifies music theory's most difficult concepts for beginners to learn.
They utilize simple and concise language and pack in so much knowledge that this book is an excellent starter. They go over the basics of tones, rhythm, and the music composition process. Their breakdown of how melodies and chords are created is extremely useful.
This book was written by Michael Miller. Michael Miller is the author of several other music theory books and is an expert on the subject.
Overall, The Complete Idiot's Guide to Music Theory is a pretty good option that will take you from being completely clueless about music theory to understanding just about everything about it in a relatively quick and painless way.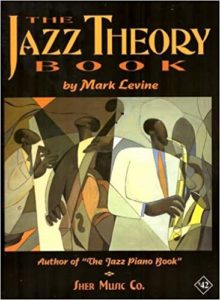 The Jazz Theory Book is another great option for music theory students to consider. This book is a great option for prospective jazz musicians, but would probably be pretty useful for serious fans of the jazz genre as well.
With this book, you'll gain a deeper understanding of jazz music composition than ever before. Jazz theory is vastly different from classical theory and this book does a fantastic job of laying down the essentials in a simple format. This is more for musicians that have already attained an intermediate level of play.
Its explanations are detailed and the book goes through the most important harmonic concepts in Jazz Music Theory. It's important to slowly make your way through The Jazz Theory Book, as you could miss some truly crucial information. This book jam packs enough information to last an entire college course!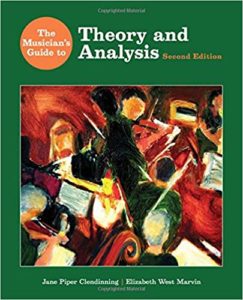 The Musician's Guide to Theory and Analysis is our final suggestion for anyone who's ready to learn about music theory.
This music theory textbook comes with a lot of information and is one of the most widely respected tomes on music theory around. It is utilized in academic circles and music schools across the globe. There's a textbook, workbook, and music score anthology. This is the standard when it comes to books on music theory.
If you're looking for a more classical approach, this is the book for you. Jazz Theory learners should look to the book on Jazz music theory as this book centers on classical music examples and knowledge. It works its way from teaching the basics to chromatic harmony and composition. It focuses on the classical and romantic musical periods.
This guide was written by Jane Piper Clendinning and Elizabeth West Marvin.
Unfortunately, this music theory textbook comes at a higher price tag but is totally worth it because it offers a fully comprehensive approach. It's fantastic for music learners of every well. Even as an expert, you are sure to learn something new!
Final Thoughts
If you're ready to start learning music theory, either as a beginner or as an advanced musician, any of the above books will serve you well in your journey.
Don't forget, it's important to practice on a consistent basis. However, once you learn the basics to music theory you'll need to continuously apply them to build on your base of information. Good luck and happy jamming out!
Looking for a great book for learning the guitar instead? Click here to see our list of the best books for learning guitar.